A wedding should embody your unique vision, and personality, and for some people this is best achieved through a Destination Wedding. Destination weddings are great for couples who love to travel together, but there are also a few other reasons to consider a destination, each of which we will dive into in today's post.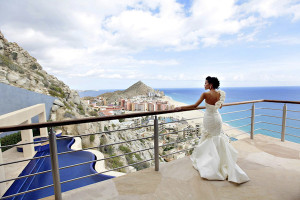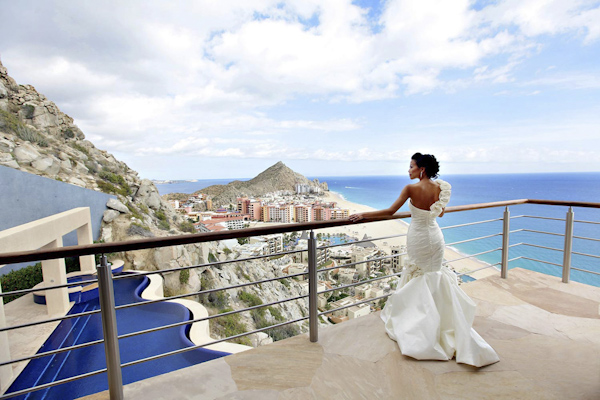 You Want An Intimate Wedding – We are aware that many of our readers and followers are from West Africa, The Carribean and other cultures which traditionally have very large weddings. (We once worked on a 2-day invitation only wedding in NJ for 700 guests!) When you have a lot of family, friends and community members who live nearby, it may be unrealistic or even considered rude to attempt to plan a smaller wedding close to home. Choosing a destination, can really help to narrow your attendee list to just those who are closest to you, and are willing to make the investment to travel.
You Want To Keep Per Person Costs Low – There are many beautiful wedding venues and beachfront resorts located in cities and countries with a much lower cost of living, and a lower cost of living translates to lower fees for venues and vendors. Many Outdoor wedding venues on Cape Cod fall into this category. This can help your budget a lot, since you will not only be paying for less people, but also potentially paying less per person than you would in other US cities.
You Want Something Completely Different From Those Around You – I've met with many brides who are not 100% clear on an exact vision, but just know that they want something different. They've attended lots of weddings in the area, and feel that they've seen every venue and vendor before. They just want a completely different experience. In this case, a destination wedding is a great decision, even if its within the country. Changing the scenery changes a lot!
Are you unsure of if you'd like to plan a local or destination wedding? Sign up to receive our FREE DESTINATION WEDDING GUIDE now! This guide gives you a quick, yet detailed look into 5 of our favorite wedding destinations, complete with visa requirements, venue information & more!
Need someone to talk to about your options? Complete the form below, and we will be in touch regarding a FREE, no obligation consultation to help you reach a decision.