We are surrounded by images of gorgeous weddings everyday on Pinterest, Instagram and wedding blogs, and now that its time to plan for your wedding, you may be struggling to find decor quotes for the same look for under $10,000 or $15,000. Who knew those designs that you've been dreaming of were so pricey!! I have this discussion with brides every week, and the truth is that decor does come at a bit of a cost because you are paying for lots of materials and lots of labor (it's not easy pulling everything together!)
However, we work hard to modify the design plans that we get from brides and to suggest tweaks and changes to bring the total closer to your budget. A few of the common ways that we do this, while maintaining the elegance and beauty of the wedding is below: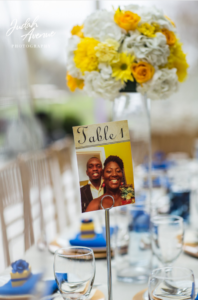 1. Use white hydrangeas with touches of color
Hydrangeas are always an EXCELLENT choice for wedding flowers because they cover a large surface area, and their petals always create a luxurious feel. That said, colored hydrangeas cost 2-5 times the cost of white ones. So even if your color scheme involves other colors, using white hydrangeas, then adding color through roses, carnations and other accent flowers will save you lots of money on your arrangements
Photo by Judah Avenue
2. Use "Mass Flowers"
Hydrangeas, Roses, Carnations, Mums – these are just a few examples of mass flowers. They cover a medium to large surface area per stem, which helps you to get the greatest bang for your buck. Examples of thin flowers are orchids, tulips and stock. While they are all beautiful and don't cost too much per stem, you need way more stems to create a full look, and that ultimately will cost you more money.
3. Mix candle arrangements with floral arrangements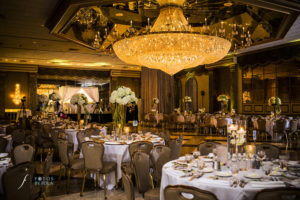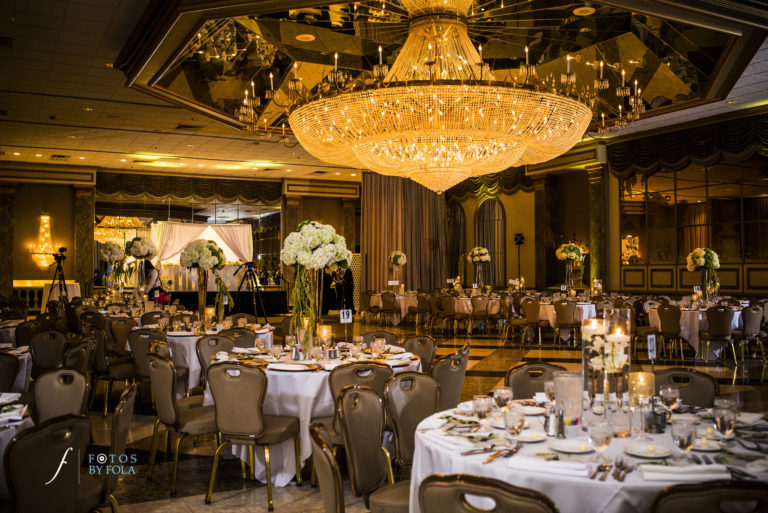 Another method that saves you LOTS of cash, is to have floral centerpieces on some of your tables, and floating candle arrangements on others. We own lots of cylinder vases of different heights and provide floating candle arrangements at a minimal cost when bundled with some floral arrangements. This greatly reduces the amount of flowers needed and helps cut down on cost. Also, if you look closely at many of your favorite pins, you'll notice that the photographer may have zoomed in on floral centerpieces, but that there are some tables in the background with either candles, or smaller arrangements on them. You can have a very glamorous look even when mixing it up! Photo by Fotos by Fola
Do you still need a florist or decorator for your 2016/2017 wedding? Complete the form below to request a quote. We'll send you a custom plan, visuals and costs within 24 hours!