Fall is the perfect time to start planning those 2015 weddings and to start training for those summer 2015 beach bodies so we're excited to partner with Divas and Dolls Fitness to kick this fall off with an amazing, free event!
In just 2 hours, you'll have the opportunity to
experience a great weekend workout
learn must know tips for planning your wedding
enter to win amazing prizes including FREE uplighting and FREE personal training
and also take advantage of great deals on wedding and fitness services.
We invite brides, bridesmaids and well wishers to come have fun with us! RSVP is required for entry at mdbridalbootcamp.eventbrite.com. We look forward to seeing you then!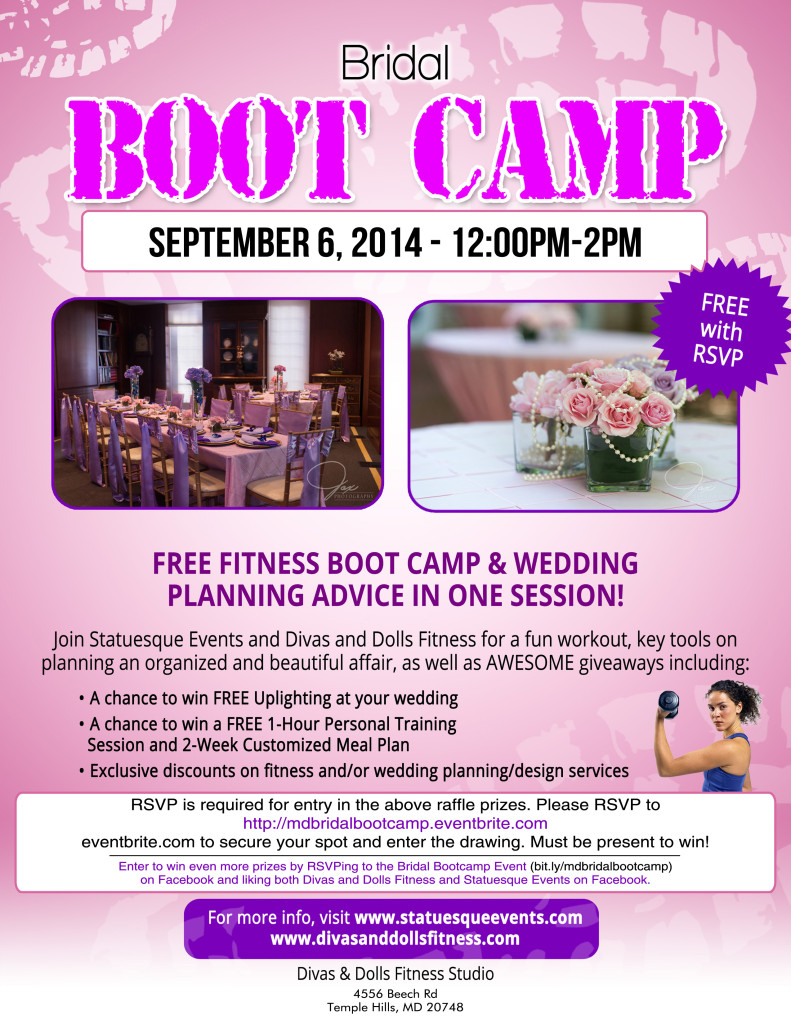 Have questions about this event or about our wedding planning services? Contact us via the form below and we can discuss more!
[contact_form]