This weekend, we're taking a break from weddings, and focusing on another area that we love – Non Profit Events! I've been working hard over the past few months to coordinate the BOLD Convention, a 3 day affair by Caleb Crew, the teenage church at Jesus House DC.
Tonight (Friday) – we'll be taking over downtown Silver Spring, and building an outdoor stage, and bringing high energy artists and ministers to get the teens excited about living for God!
On Saturday Morning, there will be a brunch workshop to help teens and parents better understand each other
On Saturday Evening, we have another event packed with performances.
And the teenagers will be taking over the Sunday Service at 11am at Jesus House!
More details are in the flyer below, and stay tuned to our Facebook, Instagram and Twitter accounts to see us at work throughout the weekend!
Please share  with any teenagers that you know!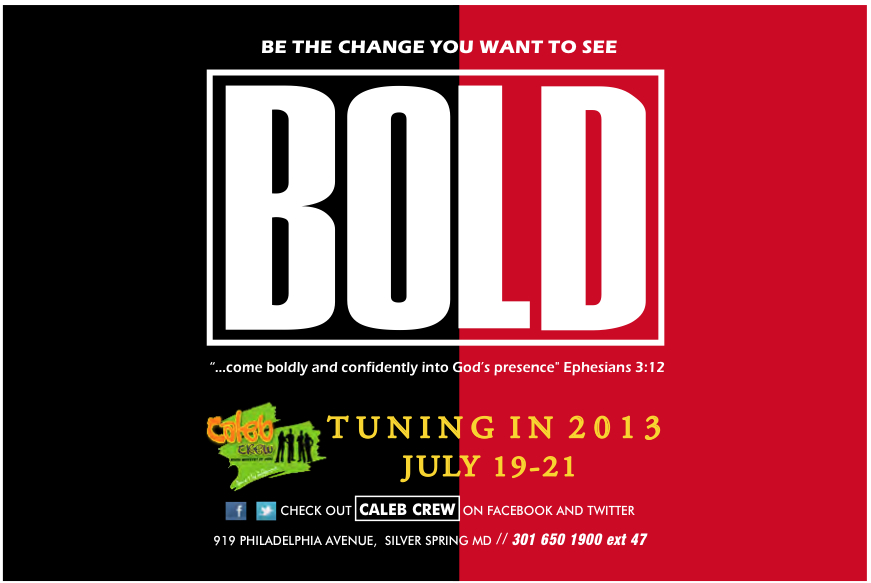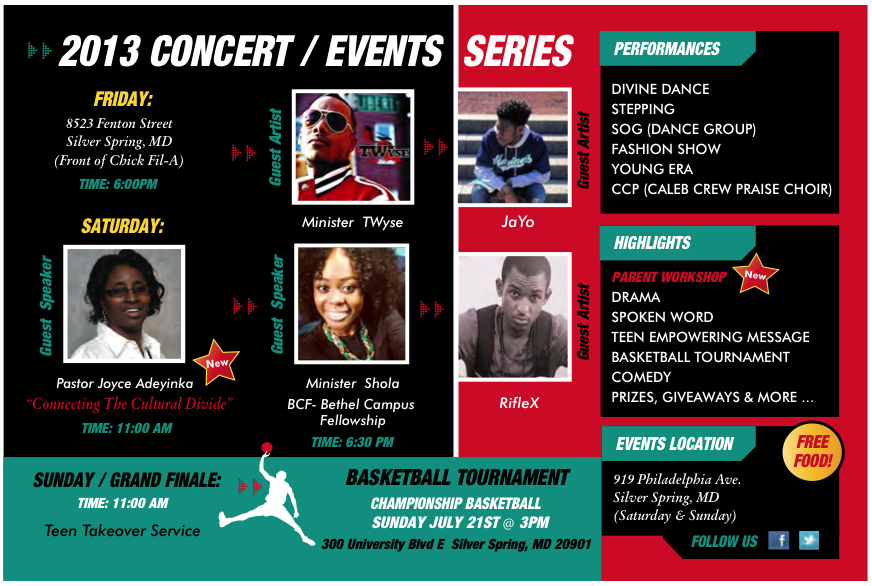 Do you have a conference coming up? Conferences require a lot of work to manage all of the logistics, but we're here to help! Just fill out the contact form below, and we'll be in touch about how we can take that stress off your hands!
[contact_form]