We are an event planning and design company specializing in weddings for the modern, multicultural couple and branded special events. We work on weddings, corporate events, birthday parties, milestone celebrations and more and have experience working along the East Coast from Connecticut through Florida and beyond. Our eye for design, and detail oriented approach to planning helps us to take the stress off of our clients, while creating memorable affairs for clients and guests. 
Thanks again for stopping by and we hope to meet you via videochat or in person soon! Contact us today  for more on how to setup a time to speak.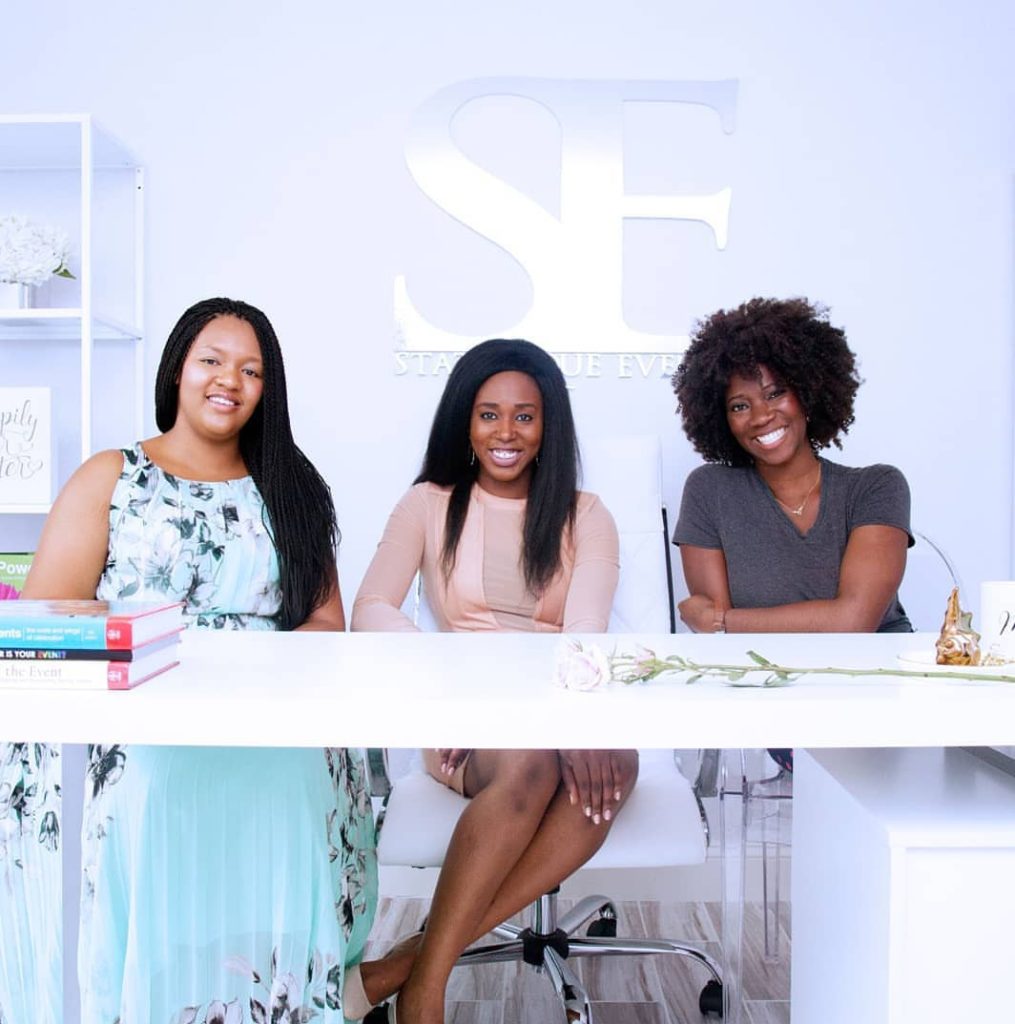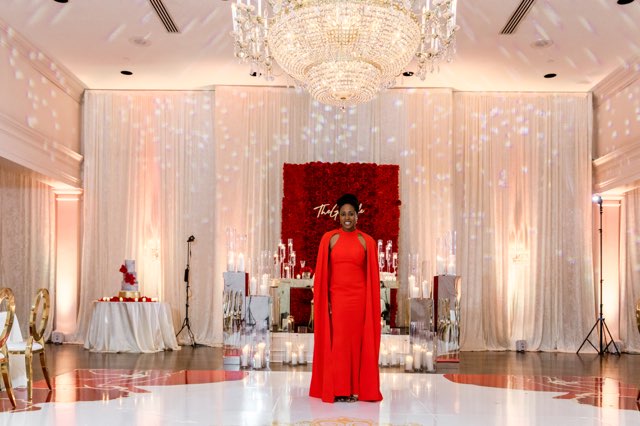 Hey there! My name is Feyisola Ogunfemi and I am the owner, and one of three lead planners here at Statuesque Events. I'm a Computer Engineer turned project manager and wedding planner and love bringing both left and right brain skills to help couples plan one of the most important days of their lives! Our team of 8 planners and assistant planners is passionate about serving you and creating an unforgettable experience for your big day. 
When I am not planning weddings, I do offer coaching to other wedding planners and creative business owners, and I love to speak and teach at conferences and summits. A few places where you may have seen me speak include Fox 5 DC, The Planner's Suite Conference, The Rising Tide Society, The Association of Bridal Consultants and The Association of Wedding Professionals. Outside of work and speaking, I serve in ministry at my church, host dinner parties, hike and lay out on the beach. For more information on me, feel free to visit feyisola.com.
Thanks again for stopping by and I hope to meet you via videochat or in person soon! Visit our contact form for more on how to setup a time to speak.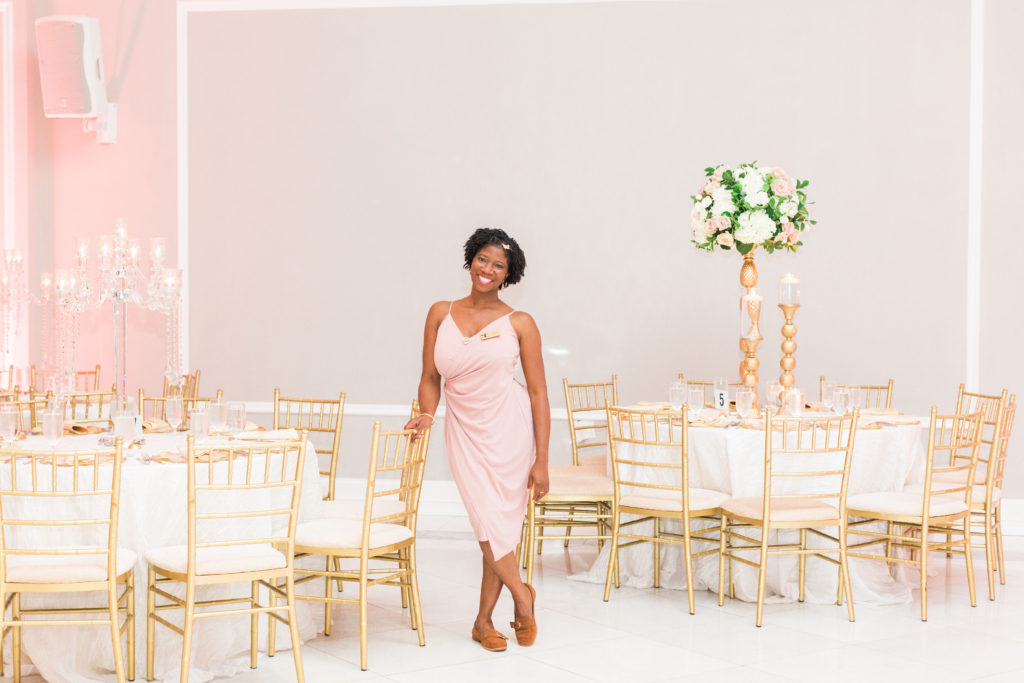 AdeOla Fadumiye is a lead planner at Statuesque Events with a specialty in 60-day coordination(our alternative to day of coordination). She has 10 years experience in the event industry. Her portfolio ranges from weddings, private events and intimate occasions to non-profit banquets, major conferences and special events. 
Her positivity, attention to detail, ability to stay calm and get things done when the roof is caving in and her knack for charming her way into the most difficult hearts is what our brides love about her.
She is fan of weddings, because it brings people together, and she gets to connect with the couple, their families and friends. She loves the details and logistics of planning and executing events, thrives on the boundless potentials of building an event from the ground up and enjoys controlling the organized chaos behind the scene.
AdeOla earned her Bachelors of Science with honors in Mass Communication (Public Relations and Communication Studies) from the Winona State University, and her Master in Public Health from the George Washington University.  She is a travel enthusiast and a voracious reader who loves avocado, pastries, airports, Bollywood movies, picturesque images, towering architecture, warm breezes, photo bombing, the soothing sound of water and daydreaming of the sunny beaches of California and the beautiful Italian landscapes.
Click here to request more info on booking Adeola for your wedding!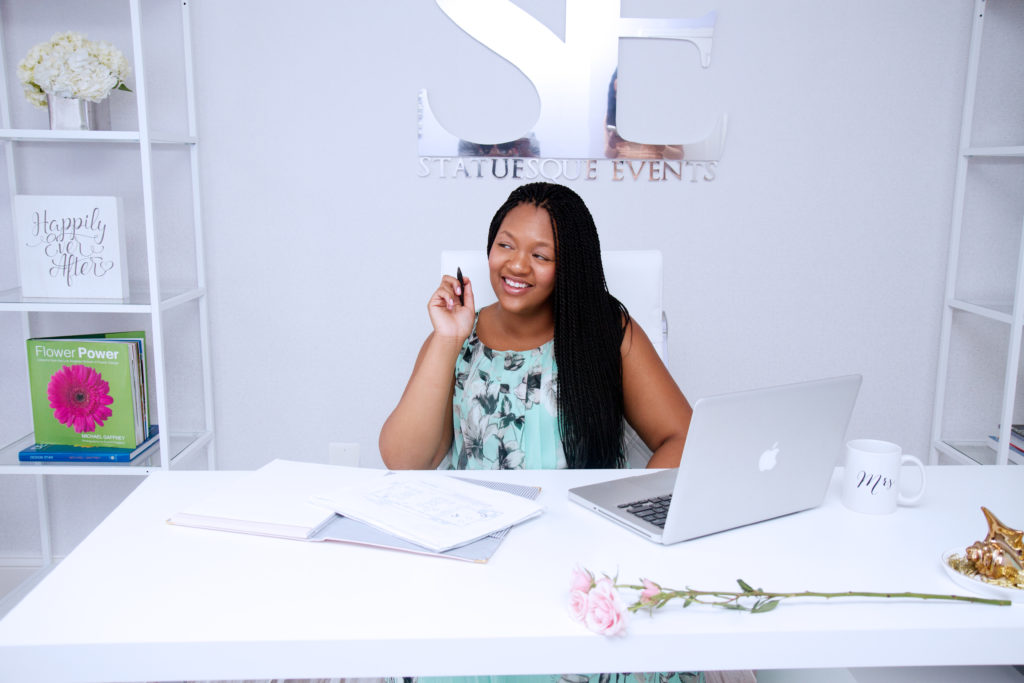 Lindsey Brooks absolutely loves everything about event planning.
The entire process from beginning to end is fulfilling and it is what makes an event come to life! She has planning events for family and friends since high school.
It wasn't until she graduated from American University in 2014 that she began her journey into an event planning career. (Fun fact: I was supposed to take a gap year then apply to law school but then event planning happened 🙂 ) 
Event planning has been such a joy for her during these past few years and she is very excited about assisting you with all of your event planning needs!
Click here to learn more about booking Lindsey for your wedding!
OUR CLIENTS HAVE THE SWEETEST THINGS TO SAY
They are lifesavers! The SE team is the best! We were lucky enough to have Statuesque Events as our planner. Firstly, Fey is very detail oriented, experienced, and responsive…which you really need in planning and executing the big day! She provided great feedback and advice but also made sure we incorporated what we wanted (even all last-minute changes). Statuesque helped us with everything including the floorplan, MC script, DJ playlist, and the overall flow. Secondly, Fey is great and easy to work with. She has a personality that is reassuring and calm which I really appreciated since I can be an anxious person (especially planning a wedding). For instance, one my bridesmaids forgot her dress the day of the wedding and was scared to tell me until 20 minutes before the wedding. Fey literally took off the dress she had on (which happened to be the same color as our wedding party) and switched outfits within 5 minutes! Needless to say, Fey really goes above and beyond for her clients and goes the extra mile to make sure you have the perfect day. And she still made sure the wedding started on time!!!! Lastly, Fey is really in tune with different cultures and traditions. My husband's family is from Sierra Leone and my family is from Mexico. Candidly, it can be tough incorporating and blending traditions and keeping everything balanced. Also, in our case we had a little family drama. Fey was great helping us navigate through the ups and downs and everything ran very smoothly! 
A lot of guests say our wedding was the best wedding they have attended, but I know we couldn't have executed our vision without Statuesque Events. I cannot thank Fey and Statuesque Events enough.
~Veronica & Sahan
2017-2019 WEDDING WIRE BRIDES CHOICE AWARDS
BCOLLECTIVE MAGAZINE PRINT MAGAZINE – 2018
THE KNOT NY PRINT MAGAZINE – 2018