We are an event planning and design company specializing in weddings for the modern, multicultural couple and branded special events. We work on weddings, corporate events, birthday parties, milestone celebrations and more and have experience working along the East Coast from Connecticut through Florida and beyond. Our eye for design, and detail oriented approach to planning helps us to take the stress off of our clients, while creating memorable affairs for clients and guests. 
Thanks again for stopping by and we hope to meet you via videochat or in person soon! Contact us today  for more on how to setup a time to speak.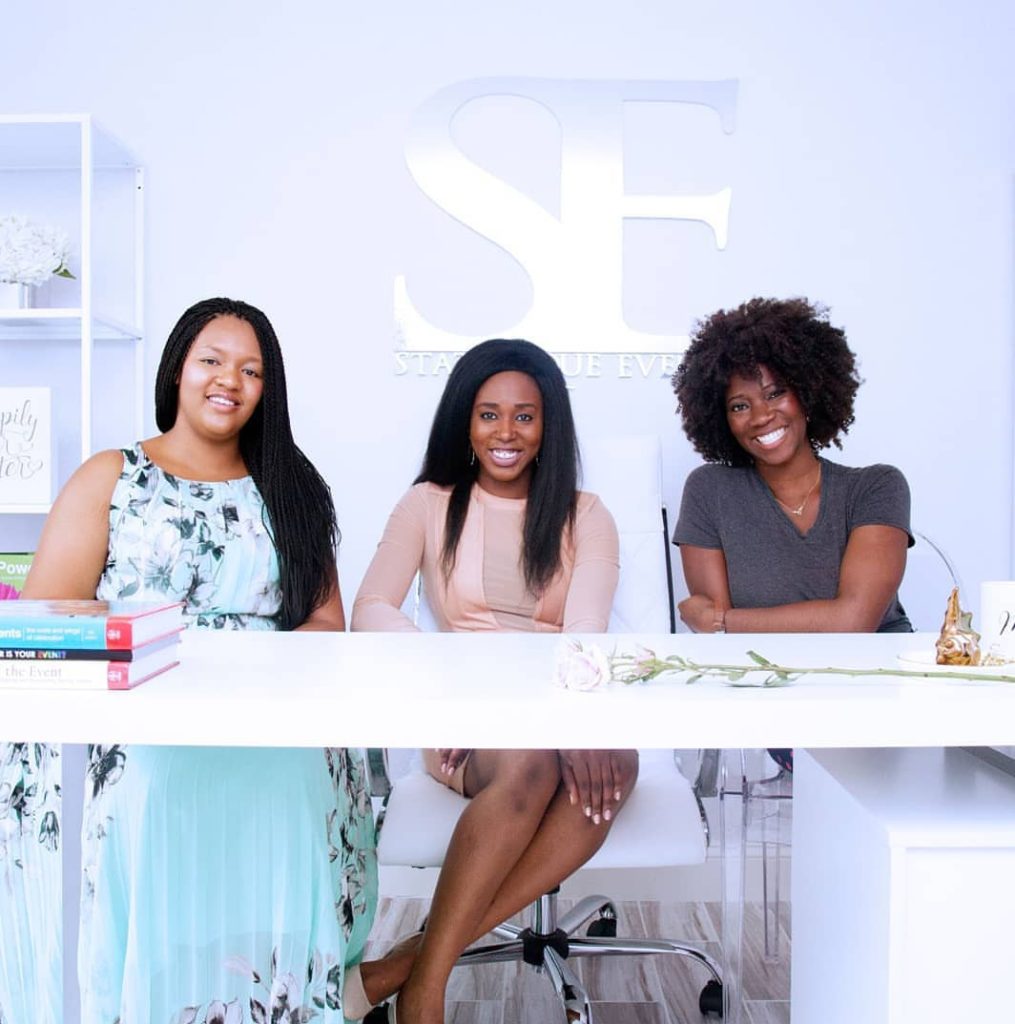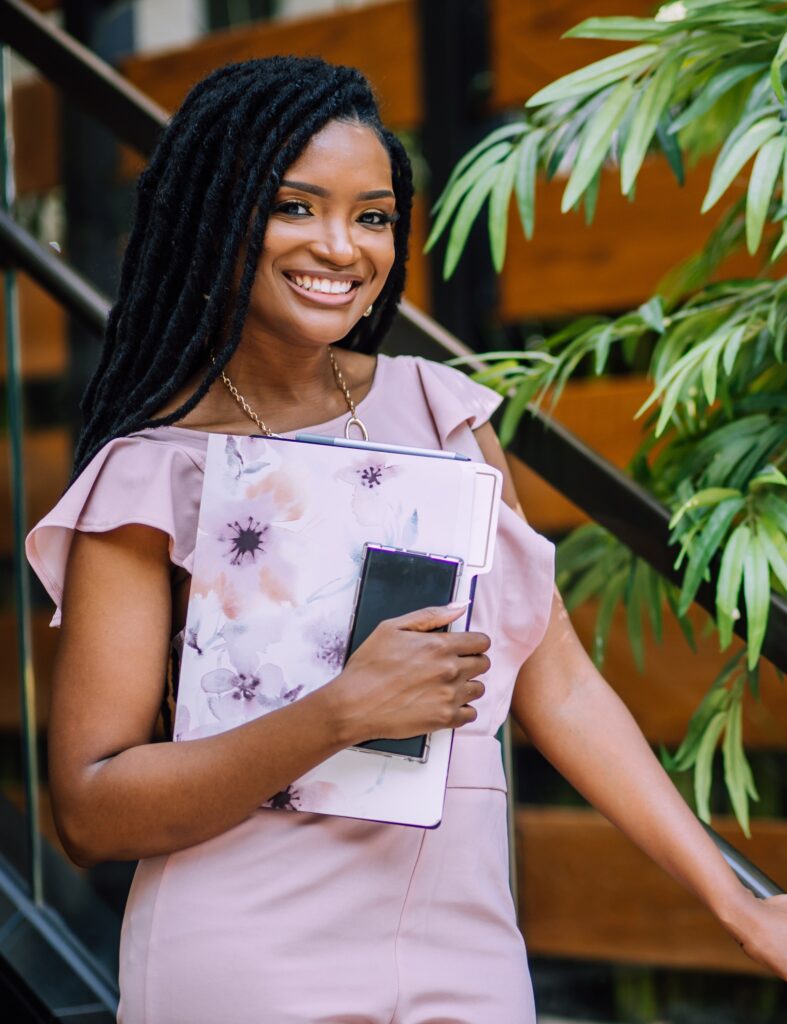 Niki Handy is a lead planner at Statuesque Events with a specialty in full service wedding planning as well as 60-day coordination. Her positivity, organization and love for all things culture make her a major asset to our team at Statuesque Events!
A letter from Niki is below:
"Hi! My name is Niki Handy, and I am a wife, mother of three, and bonus mom of one. I love seafood (never fried), brunches, dancing, and experiencing new things and places. I earned my BA degree in Psychology from Salisbury University. While searching for fulfilling work, I took a leap of faith to leave my 9 to 5, and join the wedding industry 5 years ago. My experience in customer service, hospitality and entertainment has served me well in wedding planning these past 5 years. As a romantic, weddings are where I find sheer joy."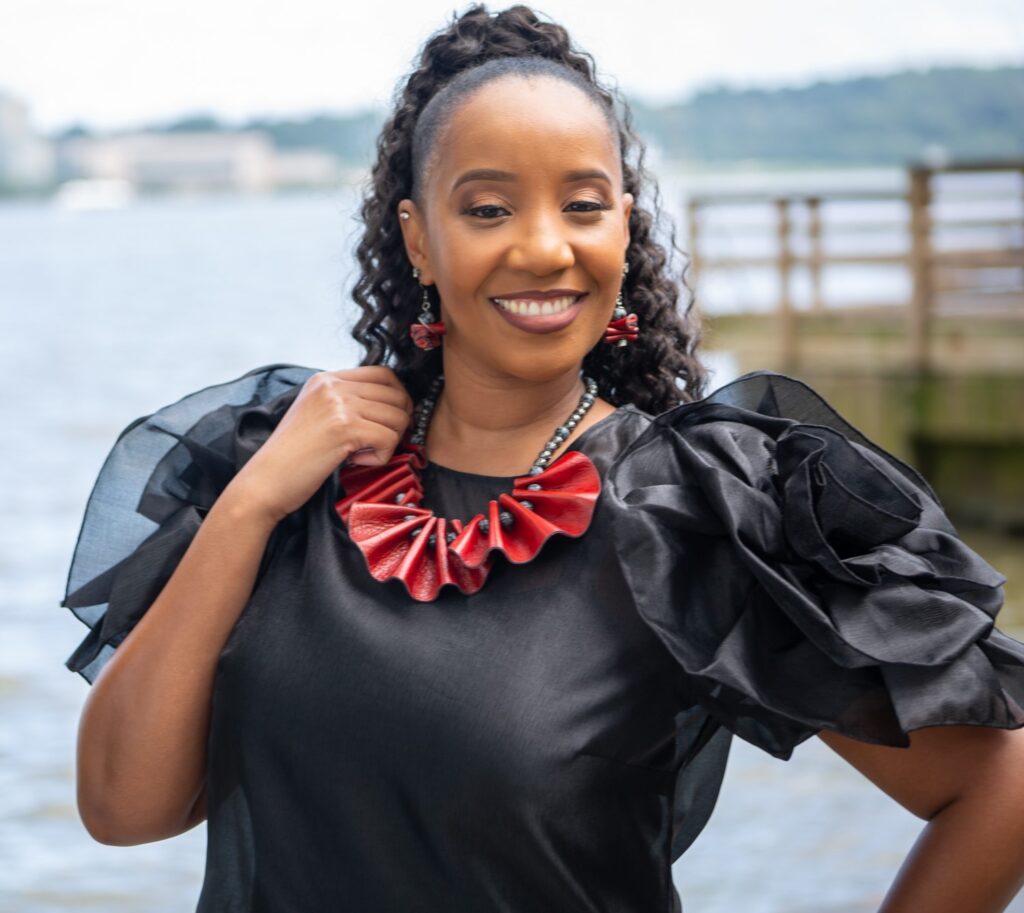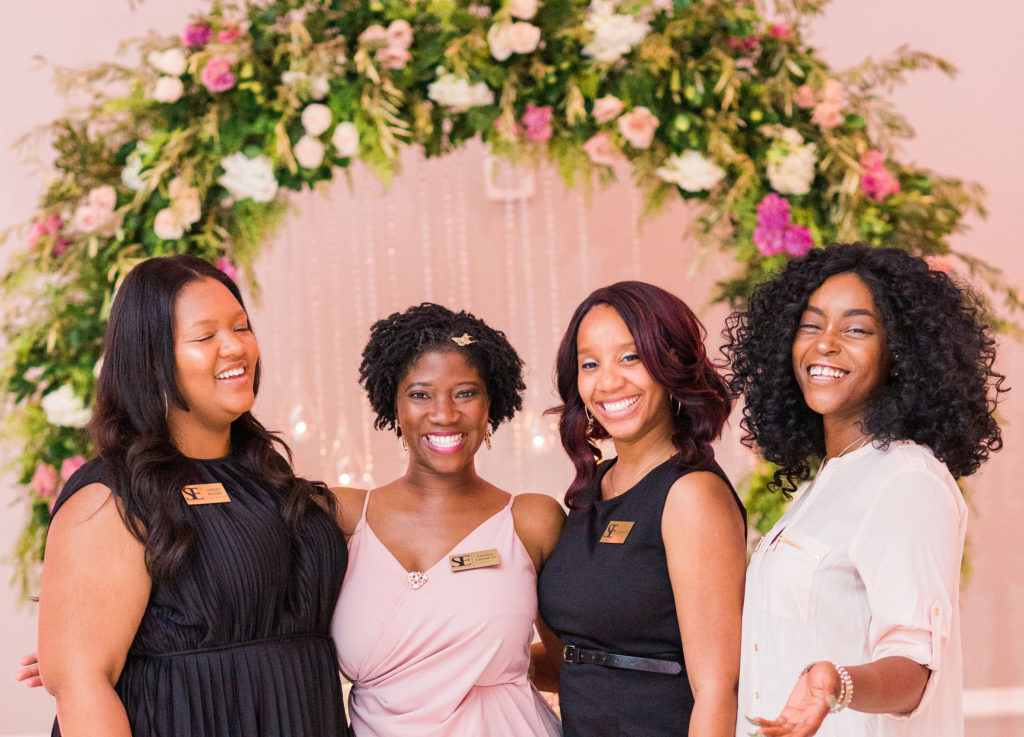 Kathryne Carter  is a wedding and event planner with a specialty in full service wedding planning and 60-day coordination. Her calm energy and structured approach wins over every client that she works with!
Kathryne loves planning and coordinating events, especially when it comes to managing logistics, being creative and managing solutions. With a background in Special Education, Kathryne has learned to manage all the details, lead a team and consider all client and guest needs. Originally from New York City, Kathryne is proud to have been in the DMV area for the past 15 years. She started planning when she planned her mother and stepfather's wedding in 2009. Kathryne is passionate about supporting her clients with having unique and intimate experiences. Kathryne enjoys being creative and doing things outside of the box that are meaningful to her clients while preserving some traditional wedding components.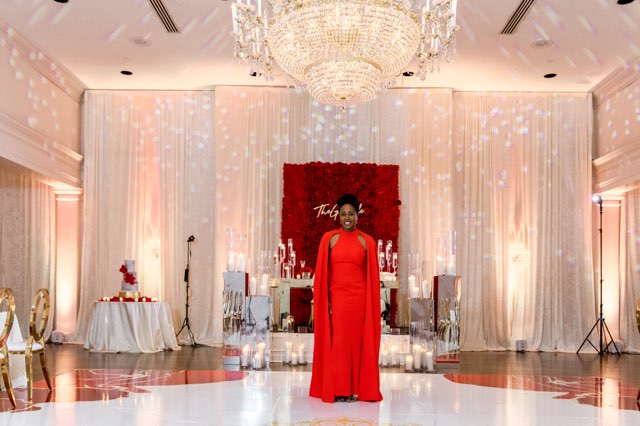 Hey there! My name is Feyisola Ogunfemi and I am the owner, and managing planner here at Statuesque Events. I'm a Computer Engineer turned project manager and event planner and love bringing both left and right brain skills to support our team as they plan amazing events for our clients. Our team of 10 planners and assistant planners is passionate about serving you and creating an unforgettable experience for your big day. 
My role at SE is to plan all corporate & association events, and oversee all weddings. I also run our coaching program for event planners, Planners who Profit. When I am not planning weddings, I do offer coaching to other wedding planners and creative business owners, and I love to speak and teach at conferences and summits. A few places where you may have seen me speak include Fox 5 DC, The Planner's Suite Conference, The Rising Tide Society, The Association of Bridal Consultants and The Association of Wedding Professionals. Outside of work and speaking, I serve in ministry at my church, host dinner parties, hike and lay out on the beach. For more information on me, feel free to visit feyisola.com.
Thanks again for stopping by and I hope to meet you via videochat or in person soon! Visit our contact form for more on how to setup a time to speak with us and learn more about hiring one of our planners for your event!
OUR CLIENTS HAVE THE SWEETEST THINGS TO SAY
They are lifesavers! The SE team is the best! We were lucky enough to have Statuesque Events as our planner. Firstly, they are very detail oriented, experienced, and responsive…which you really need in planning and executing the big day! My planner provided great feedback and advice but also made sure we incorporated what we wanted (even all last-minute changes). Statuesque helped us with everything including the floorplan, MC script, DJ playlist, and the overall flow. Secondly, they are great and easy to work with. Fey has a personality that is reassuring and calm which I really appreciated since I can be an anxious person (especially planning a wedding). For instance, one my bridesmaids forgot her dress the day of the wedding and was scared to tell me until 20 minutes before the wedding. Fey literally took off the dress she had on (which happened to be the same color as our wedding party) and switched outfits within 5 minutes! Needless to say, the whole team really goes above and beyond for their clients and goes the extra mile to make sure you have the perfect day. And she still made sure the wedding started on time!!!! Lastly, the team is really in tune with different cultures and traditions. My husband's family is from Sierra Leone and my family is from Mexico. Candidly, it can be tough incorporating and blending traditions and keeping everything balanced. Also, in our case we had a little family drama. The team was great helping us navigate through the ups and downs and everything ran very smoothly! 
A lot of guests say our wedding was the best wedding they have attended, but I know we couldn't have executed our vision without Statuesque Events. I cannot thank Statuesque Events enough.
~Veronica & Sahan