There are many great places and ways to "pop the question," and the perfect place likely depends on your relationship and history together. But today's blog post will cover a few key components that can enhance your existing ideas and create the perfect proposal!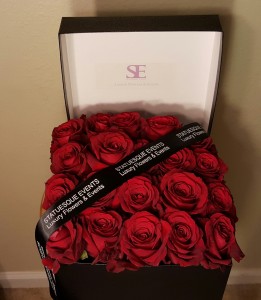 1. Repackage the Ring – One of the most important elements to any proposal, is the element of surprise. When you hand a girl a small square jewelry box, she has a pretty good idea of what's inside, but if you hand her a larger, and heavier box, she'll have no idea what's coming! There are a few ways to repackage a ring, and one really luxurious, and pretty option is to purchase one of our Valentine's Day Flower boxes. Nestle the ring (with or without the box) within this box, and her heart is guaranteed to melt as soon as she opens it!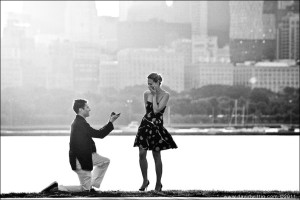 2. Secretly document the moment: Being able to capture her reaction and emotions in the moment are really priceless. Hiring a photographer to capture the right composition and the moment can help you create some of the best wall art for your future! Hire a photographer and ask them to meet you at the proposal location. Ask them to casually take photos of the moments leading up to, and during the proposal without tipping the bride (ie no flash, and no close up photos). This is definitely an investment that you won't regret!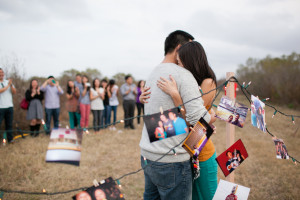 3. Involve those closest to her: Even if you want to forgo the traditional "surprise engagement party" propose to her one on one, planning to have friends and family nearby who can meet you and share in you joy immediately afterwards really seals the deal. Everyone will be able to see the ring, and congratulate you right afterwards, and she will be overjoyed to see those closest to her there to share in the celebration!
By following these steps, you are sure to sweep her off her feet, and create a blissful experience for you both!
Need help planning the proposal? Interested in getting quotes to kick off the wedding planning process early? Send us a note, and we'll send you a custom proposal illustrating how we can craft an elegant affair, under budget.