Many people don't fully understand the role of a wedding planner or coordinator, understandably so! It can be a bit difficult for many planners to explain, because the hurdles that we help each client through on the wedding day many times are very unique and different. Today, I've listed 8 real tasks that you may not have thought of, a few of which we have dealt with more than once, to highlight why having a wedding coordinator is so crucial.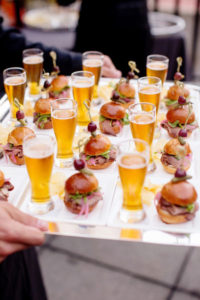 Assignment #1: The Hungry Bride – Wedding day nerves and jitters at times can get pretty intense, and sometimes steals the bride's appetite on the morning of her wedding. Generally adrenaline and excitement still carries the bride through the morning and the ceremony, but by the time the reception comes around, she's hungry! And generally speaking, so is the rest of the bridal party. Our coordinators always work with the caterers to have food set aside for the couple and bridal party in their suite. This ensures that they get a bite to eat while relaxing before their big reception entrance. Also, between the excitement of the reception, and seeing all of the guests, many couples don't eat much during the reception either. So ensuring that this food is delivered once they arrive at the reception is crucial to keeping you fueled for the day!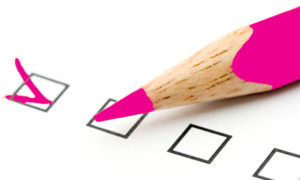 Assignment #2: The Real Schedule Outline- Yes its true that if you've been planning your wedding, that you have a general outline of events already. You know what you want to happen when. One of the reasons that we offer Month of Coordination instead of Day of Coordination, is that it gives us a chance to review the schedule and to make modifications to ensure that its realistic. For instance, post ceremony photos ALWAYS take longer than our couples think. It takes a while to get peoples attention and to get them lined up. For the same reason, it always takes much longer than you think to move from one location to another with so many people. Understanding this helps a lot with keeping your wedding day on schedule. We also make recommendations on who should be delivering personal items or any other self produced items for your wedding (tip, it should never be a parent, or bridal party member – this almost always guarantees that it'll be late! Remember they have many other things and guests to juggle as well).
Assignment #3: The Call Center – There are so many phone calls to field on your wedding day. Between vendors and the venue's final requests, doing this on your own, or assigning this to a friend or bridal party member (who will turn around and ask you before answering the call) can really take a toll on your excitement level on the wedding day. And every now and then, a vendor (usually a novice vendor) will throw a curveball on the morning of the wedding. For example, I had a client who booked a novice videography team for the wedding to reallocate the costs elsewhere. We were in touch with the schedule and asked multiple times if the team had questions before the wedding, but on the day of the wedding, the team called and complained that they did not know there would be shooting at 2 locations, and that this was not included in the package. One location was not mentioned in the package, and of course we'd shared the schedule weeks in advance so this was a shock to us, that they never really viewed it until then or paid attention during our schedule run throughs before the wedding. After a few calls on that morning, we were able to convince them to do both locations since it was a last minute finding on their part, all without calling the couple and alarming them before the wedding. Trust me, this does a lot to keep your pre-wedding photos looking happy and blissful!
Other important tasks that a coordinator helps you through on your wedding day include:
Waking you up on time (particularly if you had another event the evening before)
Assist you and your bridal party to get ready on time and make it to the ceremony on time. There is a lot to do between styling everyone, taking portraits and at times moving all of the bridesmaids belongings to another room before leaving.
Line you up for your ceremony and reception entrances
Help to arrange wedding accessories and assist with setting the stage for awesome "getting ready" shots in the morning
Coordinate special requests and surprises – we've had surprise dances, surprise cars, surprise photobooths, requests for headtie stations for our cultural events, and various other non-traditional requests which we helped our clients to iron out
Planning a wedding in the next few months? You may need someone to handle all of this for you, so that you can enjoy your day, instead of worrying about the logistics! We've got some awesome Month of Coordination specials running for Fall/Winter 2016 brides. Contact us today, and we'll send you more information.